Why do we need KPI monitoring tools?
Today in the era of digital transformation the value of new technologies and innovations is increasing. Many companies are eager to get more insights about their data and become more data-driven. As a result, companies are starting to pay closer attention to their metrics and marketing KPIs.
Therefore, nowadays KPI tools have become an essential part of the marketing arsenal. Indeed, modern KPI tools allow you to not only collect, group, organize the data, but also visualize the company's marketing performance, get more insights about the data, automate and optimize marketing processes.
Furthermore, the application of KPI tools allows marketers to make informed decisions about further actions and next steps to achieve the desired outcome.
In today's market, there are various KPI tools for every taste. But how can you keep the overview of all these tool? How to choose which marketing KPI tool will help you to achieve the best result?
In this article, we share with you 15 main features that your KPI tool should have in order to bring your marketing performance to the next level.
Types of marketing KPI tools
As it was mentioned before, nowadays various types of KPI monitoring tools for marketers exist in the market: from simple metric-tracking tools to advanced AI-driven solutions.
Simple metric-tracking tools allow you to collect, group, and easily visualize your data. While more advanced solutions that apply AI-algorithms can help you to learn more insights about your data by spotting different patterns and trends, optimize various marketing processes, and even predict the effectiveness of your marketing campaign.
Although it is nice to have plenty of different options, such an impressive diversity of existing solutions can make it extremely hard to choose one of them.
Therefore, to simplify the selection process we prepared a checklist of 15 features that your marketing KPI tool should have to boost your efficiency.
What are the 15 features your KPI tool should have?
1. Easy setup
First of all, make sure the solution can be easily set up and used. You don't want to spend hours on the installation process. Moreover, the tool must be able to achieve its main goal – to make your life easier by simplifying the marketing KPI tracking process. Therefore, check and find out if it has a user-friendly interface and presents marketing KPIs in an easy way. Starting a free trial is the best way to check if this exact solution works for you.
2. Data visualization of marketing KPIs
Data visualization is one of the most important benefits of such tools. This is basically the main reason why you want to adopt a marketing KPI tool. Therefore, it is important to pay attention to how it actually works in a specific tool. Depending on the KPIs you want to track you could prefer different data visualization of your marketing KPIs.
It is important to check if the data visualization can be done automatically without any coding skills required.
3. Data security
Data security plays a significant role in today's era of digitalization. While we continuously share more and more information on the Internet, the risk of information leakage is increasing every day. When it comes to a company's data, the issue is getting even more critical and vital.
Unfortunately, nowadays many companies underestimate the importance of information security and risk to lose one of the most important assets of the business. Therefore, it is important to make sure that the KPI tool provides a high level of data security and safety. Check your provider's website and social media: make sure he has the necessary certificates, valid testimonials, regular updates, and case studies that can guarantee the provider's reliability.
Data security is a crucial element of your business protection. Make sure that the provider is trustworthy with regular updates and provides a high level of data security.
4. Integration with other marketing tools
Make sure that the solution enables integration with other marketing tools that you currently are using. Such integration will allow you to easily aggregate and monitor all your data from various channels in one system. Having all your tools integrated makes it easier for you to analyze the data from different resources.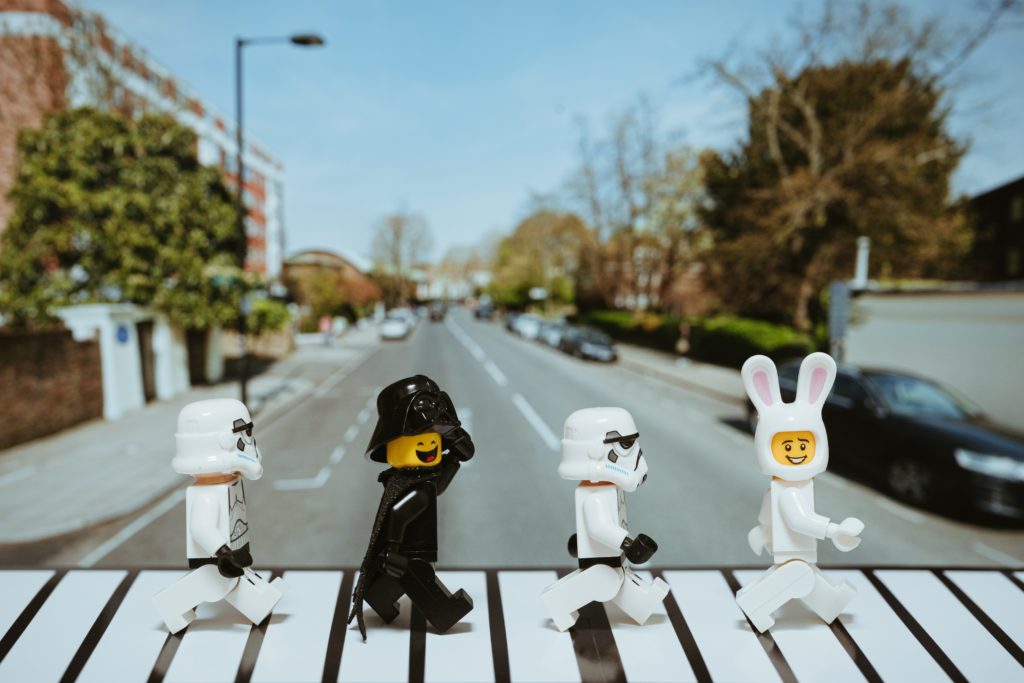 5. Customization of dashboards and marketing KPIs
The usage of KPI dashboards became very popular amongst marketers. Such KPI tools help marketers to get a holistic view of overall campaign performance and effectiveness of the marketing strategy.
Therefore, make sure that the KPI tool enables the opportunity to create customized dashboards and marketing KPIs. Having the possibility to create customized KPIs you will be able to analyze your data in more detail and create customized reports that are tailored to your specific tasks.
6. Possibility to start a trial
As it was mentioned above, before making any decision about purchase it is important to have the opportunity to try out the tool. You simply don't buy the car without a test drive. This is what free trials are for.
In most cases, providers have this option and this is wonderful. The duration of the trial can vary from 1 week to 1 month depending on the type of service. Don't hesitate and use this opportunity. This will certainly help you to make an informed decision about the purchase.
7. Reporting feature
Imagine, that your KPI tool not only helps you to aggregate all your data and analyze marketing KPIs but also automatically creates reports for you. Sounds like a dream? Believe it or not, but nowadays many providers offer this feature in the standard package. Thus, it absolutely must have especially if your business implies creating many reports. This feature is essential and allows you to significantly reduce time costs and make your life easier, especially during the reporting period.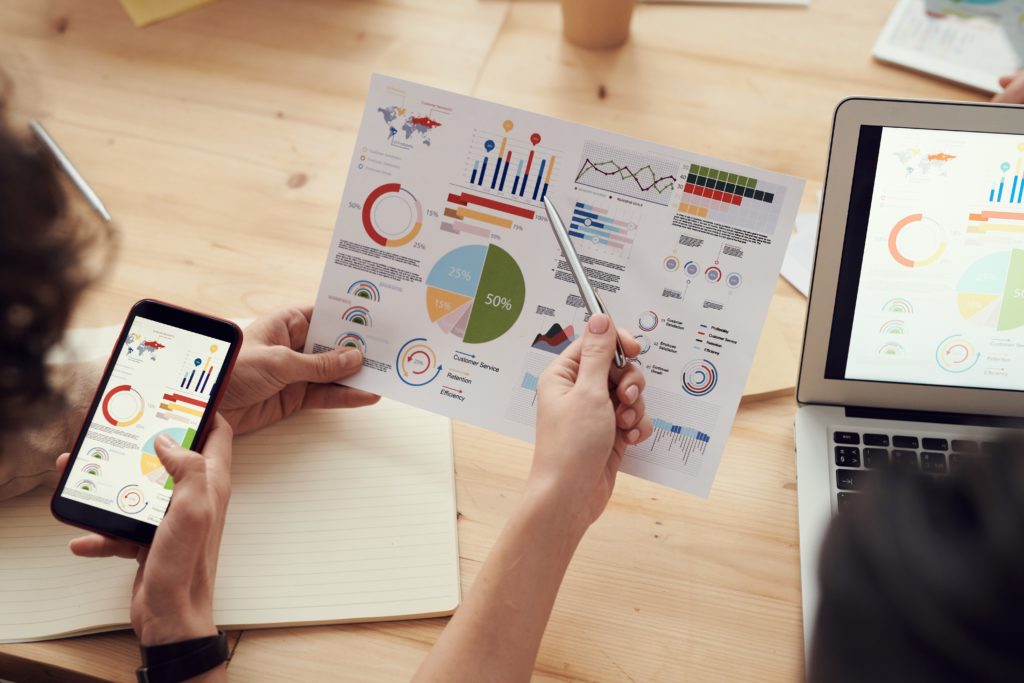 8. Data comparison
It is crucial that you can not only aggregate the data from different sources but also make a multi-channel comparison. This way, you can easily see the difference between different channel contributions and marketing campaign performance, get insights about specific patterns and therefore ensure further marketing strategy improvement. You can define which channel works best for which campaign.
9. Shareable reports and dashboards
Make sure that your tool allows you to work in teams. This means that you can easily share reports and dashboards with your colleagues. This is especially important for those users who mostly work in teams. And of course, it has great value if you need to work remotely. This is one of the many basic but very crucial features to have and which some providers are still missing.
10. Predictive analytics
The predictive analytics feature allows you to predict and estimate your campaign performance. By processing historical data the algorithm learns about different patterns and can provide the prediction of a certain campaign's effectiveness. In other words, it can help you to estimate and predict campaign success. Having that in mind, it is getting easier for you to compare the possibilities for different channels and decide on the one that is predicted to perform the best.
11. Intelligent insights
Imagine that your tool enables you to learn more about your data by providing regular advice on the specific patterns your data have and the potential options for process improvement. This became possible with modern AI-driven Marketing Analytics tools. With the help of artificial intelligence, you can now learn much more about your data and make the most out of your marketing efforts.
12. Patterns and trends detection
This algorithm, that can be also named as Anomaly Detection, allows you to spot and highlight hidden trends and patterns. Thus, it helps you to get more insights about your data and learn more about your marketing KPIs behavior.
13. Progress alert system
This simple algorithm helps you to get informed about your progress and be aware at which stage you are currently in. Alert systems are especially important for those marketers who do not check their KPI dashboards on a regular basis.
14. AI-driven multi-channel campaign optimization
Campaign optimization is one of the most valuable features that companies aim to have. This feature simply allows you not only to predict your campaign performance for various channels but also to predict ROAS for each channel. In other words, this feature suggests the best multi-channel budget allocation. As a result, you get the best outcome with the minimum money spent.
Application of these KPI tools will help you to become more data-driven and start making informed decisions about your next steps on the way to achieving the goal.
15. Support from the provider
Last but not least, the availability of the 24/7 support service from the provider. This especially concerns complex AI-driven KPI tools. Make sure that the provider has a support-center and can be easily reached in case you have technical issues. Depending on the complexity of the tool some vendors can even provide regular business consultancy sessions for users.
The selection of the marketing KPI monitoring tool is indeed an important decision to make. We hope that our checklist will help you to make the right choice and start getting more out of your data.
Read more and download our free ebook to learn the fundamentals of data-drivenness with 17 marketing KPIs!
Find out more about Marketing ROI optimization and 10 approaches on how to improve your digital marketing campaign performance.