A short overview of Mobiliar
Mobiliar is Switzerland's oldest private insurance and pension company that insures every third household and every third company in Switzerland.
Increase performance with the help of machine learning
Mobiliar was looking to increase its performance over multiple product categories. There are top and low funnel activities for each product category that target different marketing goals. The challenge was to optimize this diverse Marketing Mix while simultaneously keeping the operational costs down.
Main challenges for Mobiliar:
Manual tracking of performance across channels and products
Manual adjustments of budgets in campaigns
Different conversion values for products
Top vs low funnel campaigns: Covering whole spectrum of their funnel: – Top funnel campaigns focusing on "Produktseite Angeschaut" (e.g. product page views) and Low funnel campaigns focusing on "Start-process of the premium calculator".
Automated budget allocation and campaign optimization from Nexoya
Mobiliar first started working with Nexoya in 2020. Since then, more and more product categories are being optimized. The collaboration of Mobiliar and Nexoya is a great success for several reasons.
Combining different product categories into one optimization portfolio was possible due to the flexibility of Nexoya's algorithms to take individualized conversion values into account. In addition, each step for each product was assigned a conversion value making it easy to optimize true business value.
Further, the project's success depended on the ability to optimize a mix of different goals. Nexoya optimized towards consideration in the mid-funnel and actual conversions in the low funnel. The results were actionable insights into the optimal budget allocation across all funnel steps.
With regular optimizations over many channels and ad sets, applying budget proposals regularly was a resource burden. However, due to the automated budget application, Mobiliar was able to manage the marketing channels efficiently and effectively. This allowed them to focus on strategic decisions rather than operational work.
"Thanks to Nexoya, we got great insights into our cross-channel activities and efficiently optimize our ad spend across channels and campaign – allowing us to focus more on the creative & strategic side of our campaigning"


Fabian Buser – Head of Digital Campaigns and Conversions at Mobiliar
+72% more product page views and +51% more premium calculator entries with more efficient ad operations
The weekly optimization cycles increase conversions tremendously in both the top and low funnel. Additionally, thanks to Nexoya's fully automated budget allocation, there was a smooth process to adjust the budget across all campaigns.
The automated budget allocation allowed Mobiliar to automatically adjust the portfolio of all their ad campaigns. This reduced the error rate in budget applications. As a result, Mobiliar could avoid wasting the marketing budget on ineffective activities. As a result, Mobiliar increased its product page views in the top funnel by 72%, and 51% more users calculated the premium.
"In the mid-funnel, we could reach +72% more in just 2 months – that speaks for itself. Combined with the automation and collaboration between the agency and Nexoya, this was a real win-win."


Dominique Perrinjaquet – Online Performance Marketing Manager at Mobiliar
The things that make Nexoya perfect for Mobiliar:
Human error proneness was eliminated with automated budget allocation
Gained efficiency in cross-channel ad operations
Transparency on marketing tactics
Leveraging the seasonality in products
Significantly more conversions
Caroline Bleuer, Digital Marketing Manager at Mobiliar was eager to collaborate with Nexoya and curious to uncover the full potential of Mobiliar's seasonal campaign with the help of budget allocation proposals based on AI.
"With the help of Nexoya, we were able to have a better understanding of our entire Funnel-Spectrum and increase conversions."


Caroline Bleuer – Digital Manager at Mobiliar.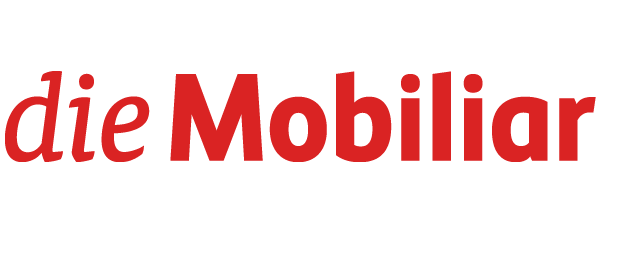 Company
Mobiliar
Industry
Insurance
Headquarters
Bern, Switzerland
Size
5,856
Type
Corporation
Optimized channels
Google Ads, Bing Ads, Facebook/Instagram Ads and Display & Video 360